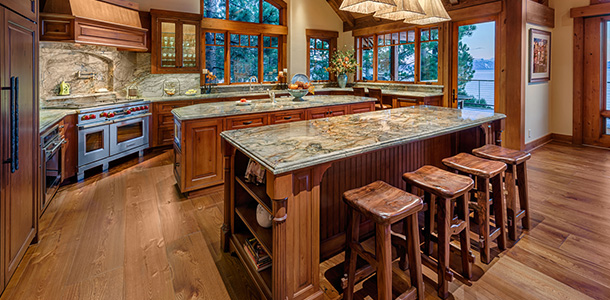 Improved performance and high standards of sustainability make Nor-Cal Floor Design products a wise investment for both your home and the environment.
Our layered construction is more stable, with less warping and cupping than solid wood flooring. This equals reduced maintenance, saving both the cost and hassle of refinishing.
Our wide plank floors are able to be used over in-floor radiant heat. Standard flooring guidelines do not recommend solid wood to be used at these dimensions over radiant heat.
The wear layer on our floors is thick enough to be refinished where many other engineered products cannot.
Our products have PEFC certification and other endorsements, showing commitment to sustainable forestry.
Our reclaimed wood product lines offer up to a 400% increase in efficient use of wood material over tradition solid floors.
European wide plank flooring has more versatile installation options.
The products we use come from companies with rich backgrounds who each try to make a difference in their community.
We use zero VOC finishes, which have benefits of health, environment, appearance, etc.
Nor-Cal Floor Design has a long experience in the flooring business focusing on current choice of materials as informed by experience.